Soothing music can quickly draw us into our souls. Please listen to this lovely melody created by my web designer.
I define the soul as the psychological body, which includes the heart, our emotions, and the mind. Believe it or not, the exquisitely beautiful, already-healed-and-whole soul of ours ever-speaks to us, giving us instructions and help. How often do we listen?
About Anne Redelfs, M.D. — Author, Speaker, and Innovator:
My life's work is to help people hear the gorgeous music of their souls. I also have tremendous experience with the seemingly endless misfortunes we encounter when we are not accustomed to listening to our souls' many veiled voices. Once practicing as a medical doctor and psychiatrist, I now listen to the soul communications in each physical and psychological symptom. As a gardener of the soul, I help clients to follow their soul's brilliant guidance. The more we learn to listen to our souls and follow this guidance, every aspect of our lives blossoms and eventually fruits!
I acquired my deep listening skills to overcome so much personal experience with particularly fragmented souls. I grew to perceive the many severed off soul parts within most people as well as the ever-guiding whole soul within us all. This whole soul seeks to return us to wholeness.
I call my business "What the World Needs Now!" because this return to wholeness is what our world needs. To change the increasingly traumatic course of our planet, we must stop pretending that a traumatized part, an individual character, is the whole of us. And, we must direct our attention and care to the undivided whole soul who is our true identity.
Many years ago, I was visiting a friend who had cancer. As I sat at her bedside day after day, I realized that every person that came to visit had something for her healing – a natural medicine, a nutritious food, an inspirational verse or story, a topic of conversation that I knew was an issue for my friend, and so on. I began to realize that something much greater than she was orchestrating her healing, and she needed but welcome the treatment that was so effortlessly coming her way.
No matter how small the self we cling to, the whole soul is still within each one of us, guiding us to the health and wealth that proceeds naturally from receiving and giving all that we are. My desire is to help people discern this ever-present presence of their whole soul, hear its voice, and surrender to its tender and at times tough care that urges the maturation of us all.
Educational Highlights and Achievements:
Graduate of Duke University and Tulane University Medical School / Two years of residency in pediatrics and completion of psychiatry residency at Tulane / Psychiatric private practice in New Orleans, LA
Author of four books: With Every Addiction, "Infants" Are Trying to Meet Their Needs, Illness Can Be the Cure, and The Awakening Storm / What the World Needs Now: Healing Trauma in Ourselves and Our Children won the Texas Author's Institute's "Texas Best Book Award" in the Non-fiction Educational category. Anne has contributed to many other books as well.
Speaker: Topics include: soul development and the trauma that often interferes, illness as a soul communication, a developmental perspective on addiction, and environmental problems mirroring our collective consciousness / Events include workshops and conferences in the US and UK / YouTube channel host /
A twelve-year member of Toastmasters earning the Distinguished Toastmaster status and the Key Area Director award in 2018.

Member of the E-Women Network and Loving Life Community.
Anne is on the board of DA:NCE—Dance Awareness: No Child Exploited.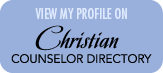 Customer Comments:
Dear Dr. Redelfs,
I just want to thank you for really hitting the nail on the head with my recent physical problem. We forget that a lot of our ills begin in our minds.
It started the other morning when I woke up and realized that my right wrist and hand were swollen and stiff and aching. I had no symptoms the night before. At first, I wondered if I had twisted the wrist during sleep. The hand got worse as the day progressed. It was red and throbbing, so, I contacted you. You asked me questions and then said that inflammation can be caused by unexpressed anger and then asked what I was angry about. I thought and then said that life was pretty good right now……but then I thought, but wait, today is my ex-husband's birthday. This is a man who sexually abused his children as well as having many infidelities while traveling for his job. Yes, even after being divorced for many years, I was still ANGRY!'
You advised me to acknowledge the anger and gave me some tips to deal with it. Within a day, the pain disappeared as well as the swelling. There is still a bit of stiffness in my wrist but I know that too will heal. Thank you again for listening and helping me. May you continue to help people to heal their hearts as well as their heads.
Sincerely, Margaret J.
---
I had been very fatigued for months. I lacked energy to function and laid in bed much of the time. Anne suggested that holding my true feelings back was draining me. She gave me permission to constructively express my anger when it was appropriate.
The next day, I received a phone call from my narcissistic brother. Once again I shared with him how debilitated I felt. As usual, he gave me a lecture and criticized me for becoming so lethargic. However, my response to him this time was different. Instead of passively accepting his critical comments and suppressing my feelings, I allowed myself to feel the full force of my anger toward his insensitive remarks. Immediately, I wrote an email to him expressing my anger about his criticisms.
To my surprise, I felt a surge of energy that propelled me into functioning more effectively than I had in months. This showed me that suppressed anger had been the culprit of my fatigue, depression, and lethargy. My emotional breakthrough came when I realized for myself what I had heard before: emotions are "energy in motion", thus the name e-motion. To stop this flow takes a lot of energy, which is released when I allow my true self to emerge.
-Anna Christo, contributing author to the book, Becoming Women of Worth: Stories of Trauma and Triumph